A new edition of the 'Barcelona Vadevermut' is back with much more content, international presence, live performances, workshops, vermouth tastings, market and more.
18 & 19 of May
Celebrating "Poblenou Open Day" at the Playground roof top in Barcelona.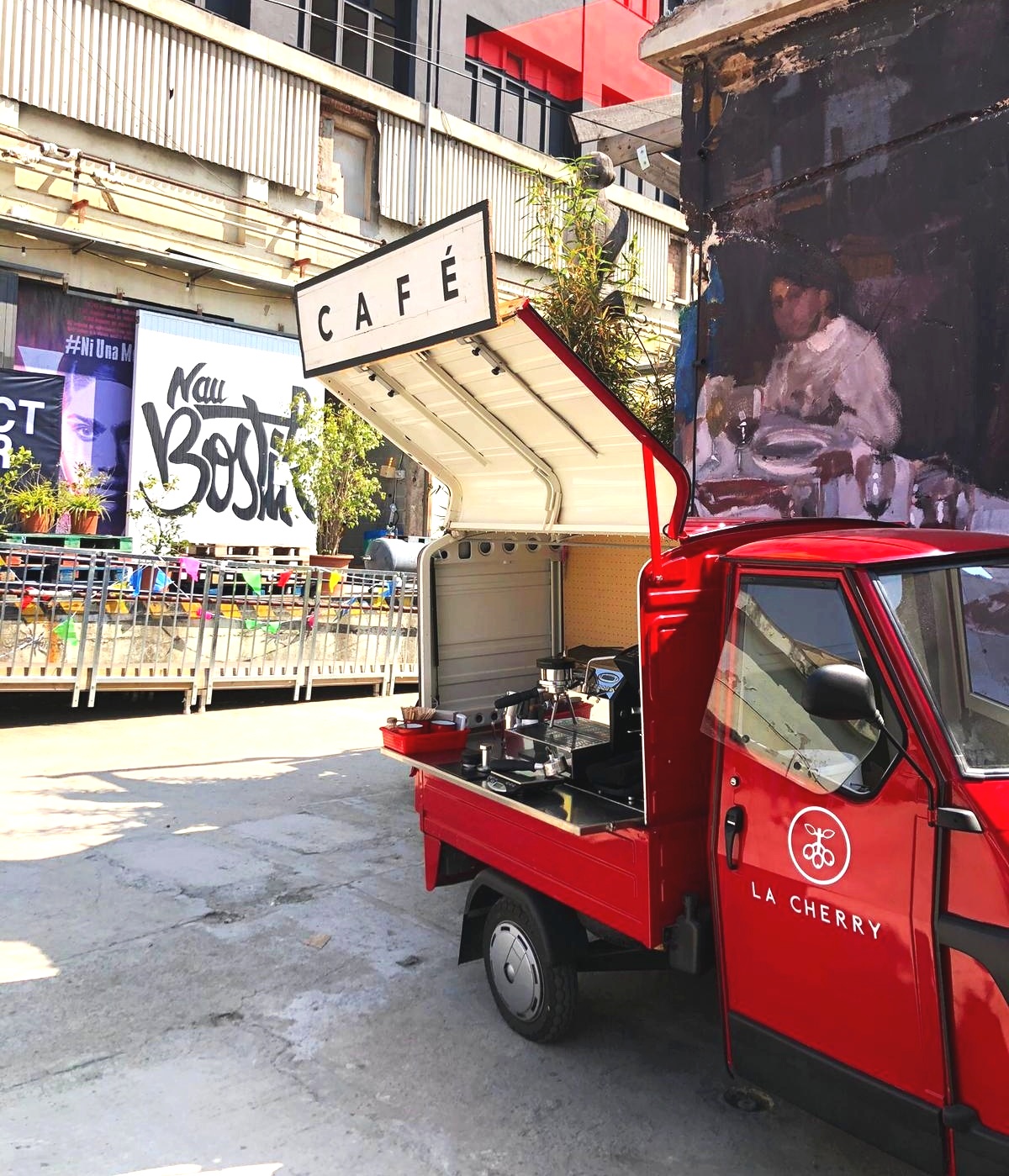 International Church of Barcelona
For second year in a row we served at the "Easter egg hunt" of The International Church of Barcelona.
Very happy to serve coffee and share our space with "Associació Tub Dássaig" to celebrate their 15 years trajectory in the circus of Catalunya.
What the foc! is the edition where chefs are only allowed to cook with fire. La Cherry will be roasting and selling freshly roasted coffee in 250g bags. Hope to see you there!
This year we will be attending, for the second time, one of the biggest events in Spain; The Mobile World Congress. Our coffee truck will be located in three different spots of the event representing multinational brands.
Good times this past weekend colab. with Black Remedy Coffee bar. The "Cursa Sant Antoni" is a group of people from Sant Antoni neighborhood that are organized since 2011 to give support to the neighborhood from crisis. Currently coordinated with Social Services.
@moritzbarcelona #moritzbarcelona #moritz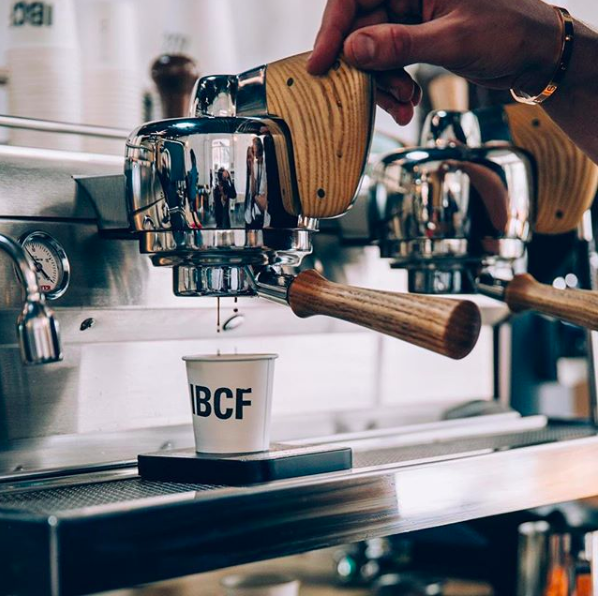 Independent Barcelona Coffee Festival
A BIG SHOUT OUT! to the coffee community, coffee roasters, baristas and fans that came down during Barcelona´s Independent Coffee Festival. Wonderful to see all your faces, share some laughs and taste some of the greatest COFFEE GEMS going around town.
Our "3 Easy and Affordable Ways to Prepare Coffee At Home" workshop killed it and SOLD OUT! So we were obviously, take your t-shirt, pants and socks off happy to see @florgaeta sharing her own experiences home brewing on a budget and working together with the people.
For us a great milestone, time to learn, reminisce and prepare for 2019!
FLOW KING CONTEST! by Dalla Corte
Florencia takes the crown at Dalla Corte´s Flow King Contest! Not only that, we got to sip on as many espressos as we wanted and enter the world of espresso profiling using the Mina Smart Bar.
A real learning experience. The challenge for baristas was to craft the best espresso possible using their own knowledge and skills, whilst using Digital Flow Regulation technology to change the flow of water during 5 different phases of extraction. Although not always the case, regulating the flow of water during different phases of extraction (specially pre-infusion) did help some of our espressos, taking us to the lead by taming acidity and increasing body.
Its always a hell of a day when sharing with people passionate about coffee and playing with new toys. Also a good reminder of how complex the world of expresso can be. Changes in parameters like flow can open new doors and help us understand some more the true potential of the product we love.
Thanks to Dalla Corte, Kim Barista and La Sosta Specialty Coffee for the organisation and clever judging.
@dallacorte_espresso @kimbarista @lasosta_specialty_coffee #dallacorteiberica
VERMUT SOLIDARIO in Montjuic
Happy to see volunteers from all parts of the city attend the event and support the cause. This year VERMUT SOLIDARIO raised funds for two causes: more support for children´s hospitals in the region together with Pallapupas and environmental protection supporting the "Playas sin plástico" cause together with the Posidonia Green Festival Association and Surfrider Foundation Europe.
@vermutsolidario #vermutsolidario